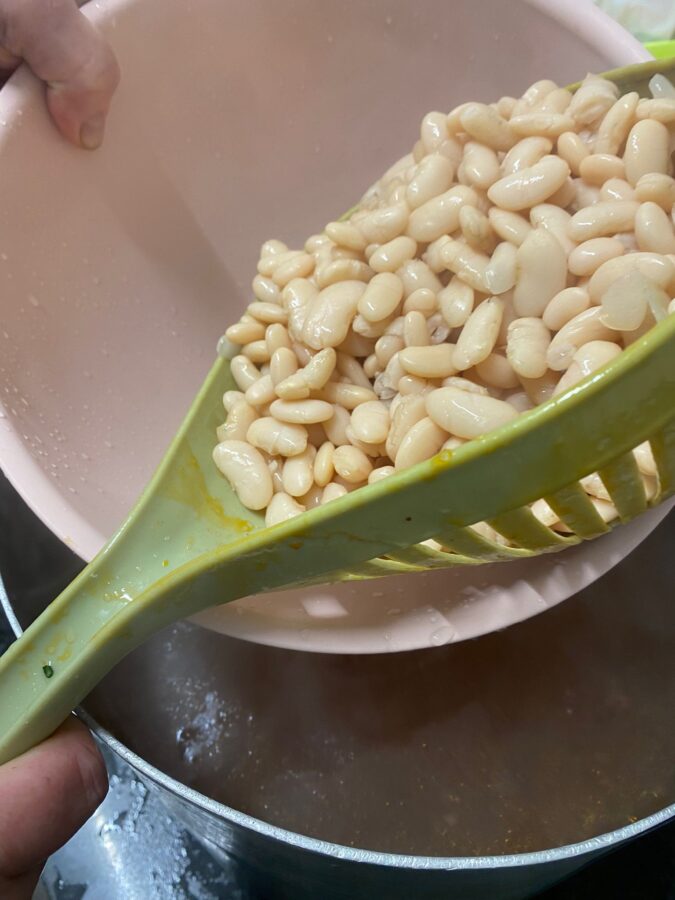 Famous tuscan vegetable soup
Tuscany is famous for its soups. There are several Tuscan soups that are particularly invigorating in winter (but not only there) and are also delicious. Here is a general guide, but you can of course deviate and include other vegetables. For example, black cabbage or other beans.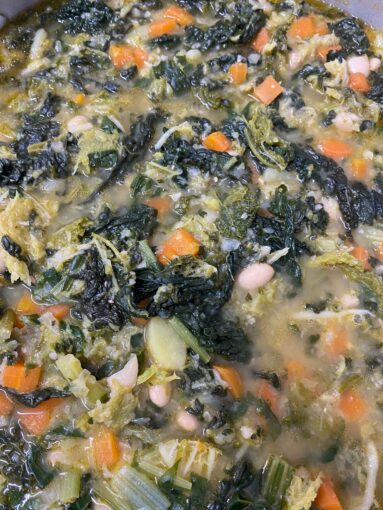 Important – only buy fresh vegetables from the market and take your time.
You will need: Onion, celery, leek, beans ( cannellini) carrots, potatoes, chard, black cabbage and kale. A dash of tomato paste and grated hard Parma cheese to taste.
Soak the beans beforehand. Chop the vegetables separately.
Lightly fry some olive oil in a pan with a mixture of celery, onion and leek, making a kind of puree.
Cook soaked beans until they become soft.
Take out the beans, mash some of them, then cook carrots and cabbage in the water, finally the remaining vegetables, mashed beans and the mixture of celery, leek and onion.
Cook briefly or leave to infuse. The Tuscan soup is ready.
A little pepper, grated Parma cheese or even some fresh olive oil can't hurt. Enjoy your meal.