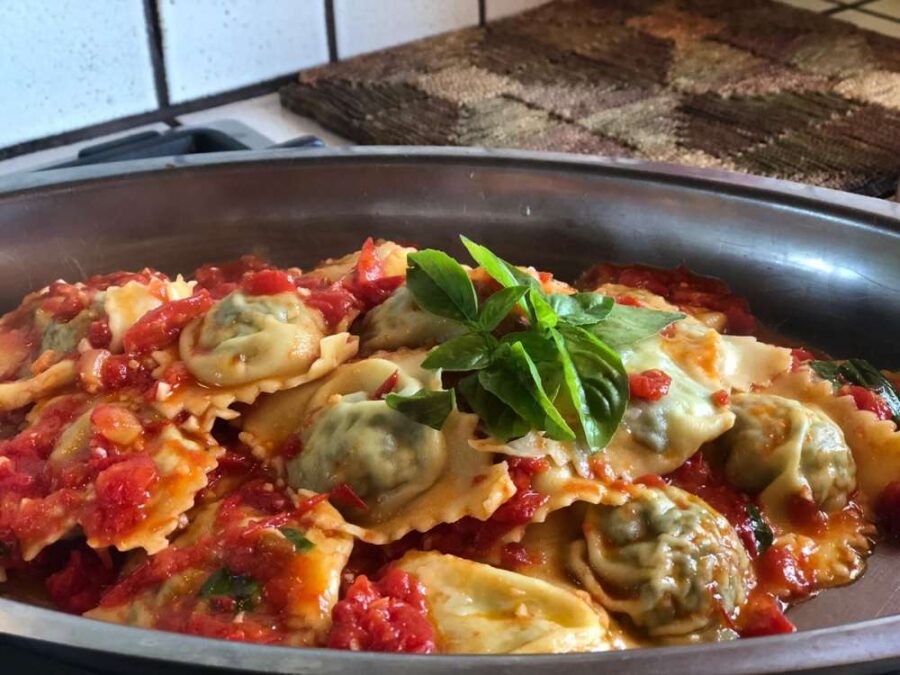 Culinary insights into Tuscan cuisine
The delicious tasting Tuscan cooking culture finds its origin in rural traditions. Only fresh ingredients directly from Tuscany are selected for the preparation of the various dishes. Of course, the coastal landscape impresses with a variety of fish dishes. However, Tuscan cuisine is mainly characterised by meat dishes, especially game. A special garnish that should not be missing from hearty dishes is Tuscany's highly praised olive oil.

Another delicacy of Tuscany is air-dried bacon, which tastes best wafer-thin on Tuscan bread. Apart from bacon, Colonnata is also known for its rice cake milk and custard filling.
If your trip through Tuscany takes you to the city of Livorno, don't miss the famous fish dish: black rice with squid. The ink sacs of the squid are used to prepare the dish.
Another Tuscan delicacy that can often be bought in the supermarket is cantuccini. Have you ever wondered what's so special about the almond pastry? Dip it in Vin Santo, soften it a little and taste it afterwards. Then the question answers itself.
Enjoy the Tuscan way of life with an aperitivo
It is part of the Tuscan way of life to enjoy a glass of wine every now and then. You should not miss out on the time-honoured ritual of the aperitivo. Two different forms can be distinguished:
– Aperitivo: drink with nibbles before dinner.
– Apericena: drinks with a generous snack buffet
The apperitivo tastes better after a long early evening walk. Besides, watching the hustle and bustle of big cities is simply part of the experience.