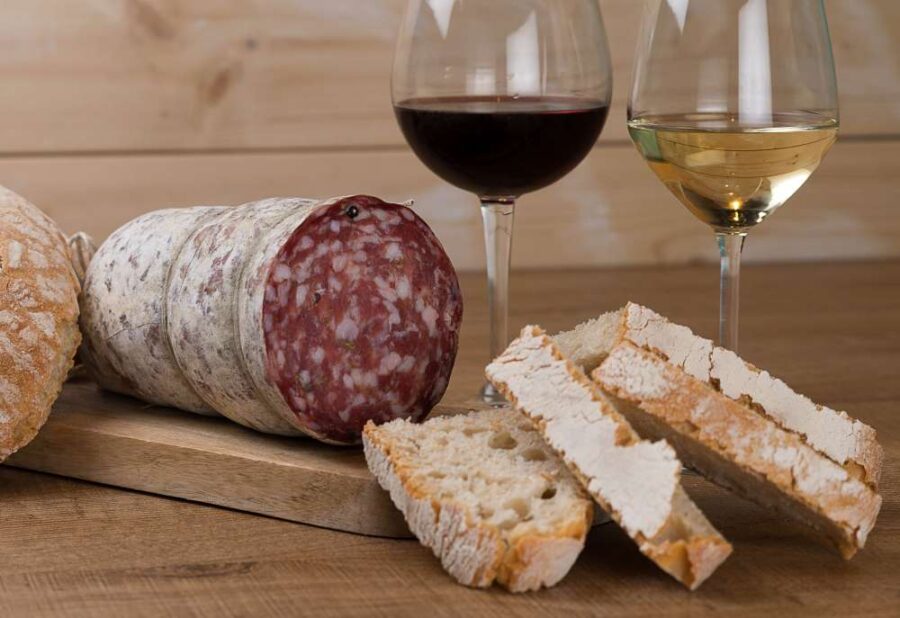 Finocchiona fiorentina, the original and unique only in Tuscany
The land of Chianti, good wine and agricultural cuisine, this is Tuscany that is visited for its splendid territory, rich history and culture, but also for its good food because we all love goodness.
One of its warhorses, which is the queen of sausages, is the finocchiona. We are not talking about a simple salami or one of its variants. Maybe you have noticed it in some supermarket or in delicatessen shops boasting great quality, but the real and only finocchiona is Tuscan.
Let us tell you a secret, or rather a piece of advice: why don't you organise yourselves to create a culinary adventure? The famous food tourism, which is an important vein of culture in itself.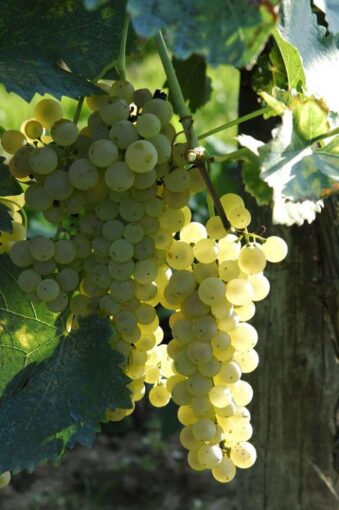 Let's start by talking about finocchiona, which, wherever you buy it, will never be as good as the original, because you can only eat the original in Tuscany. True Italian cuisine must also be savoured by combining places and food, so never fail to visit a place and ask for typical dishes.
Because only Tuscany has finocchiona
Finocchiona is a PGI product, i.e. of protected geographical indication because, for its creation, it needs a climate, a geographical area and also a pig feed, which belongs to a specific place.
Before talking about its taste and recipe, let's find out where it comes from. Finocchiona dates back to the early Middle Ages, around 400 AD, and was a food for 'the people'. In this period, farmers were allowed to use 'waste' pork, which was often not even fresh, left to the farmers only after the rich landowners had chosen the best piece of pork. Similarly, 'common' wine was often sour, of poor quality and also very old.
Wild spices were used to disguise the rancid taste of the meat. One of the most commonly used spices was wild fennel, which grew and still grows wild in the Mediterranean maquis. Well, using a large quantity of this spice, to camouflage the flavour of the meat that had gone bad, finocchiona was born.
The famous saying: get fooled! It derives from this recipe to indicate that what you see and seems so good, is not always so.
Returning to the subject of finocchiona, the combination of flavours was a winning one, also because finocchiona, eaten together with an acidulous or sour wine, was able to sweeten even the latter. So it became one of the typical dishes of Tuscany because it was a "poor" food that everyone could create at no cost.
Do you want to eat the real finocchiona? Tuscany is waiting for you
There are many imitations of finocchiona, but many tourists have tasted the original one, in Tuscany, noticing a big difference.
In fact, the recipe must be followed meticulously and is the original recipe from the Middle Ages, handed down orally, but which today has even been awarded the IGP mark.
It is prepared exclusively with Tuscan pork. The cuts used are shoulder, belly and cheek. The meat must be finely minced to obtain a fine grain. Add a large amount of wild fennel, red wine and a clove of garlic. The mixture is then put into a natural gut casing and left to mature for at least 5 months.
There is also a variant of finocchiona known as "Sbriciolona", which is also widely used in Tuscany and which we cannot find in any other region of Italy. In this case it is coarsely minced, matured for just 4 weeks and very soft.
However, we would like to underline that in Tuscan restaurants, agriturismi and pubs, this is an essential food, precisely because it is produced directly. The flavours are incomparable, especially if we accompany them, as tradition dictates, with Chianti wines.