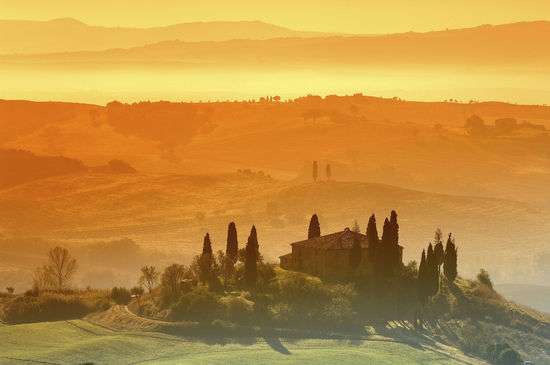 Studded with arts marvels and dipped in an aura of mesmerizing landscapes, Tuscany immediately captures one's attention. It is the fifth-largest region of Italy located off the centre of the peninsula and is bordered by a long stretch of the Mediterranean coast.
Tuscany is a perfect place to spend your retirement years, and we will tell you why. The place is no short of natural wonders. Ranging from bucolic hills, river valleys, thick woods, to a wide stretch of waterfront, the city is all inviting and enchanting. With a plethora of walking trails and biking routes, you can stay active and feel refreshed.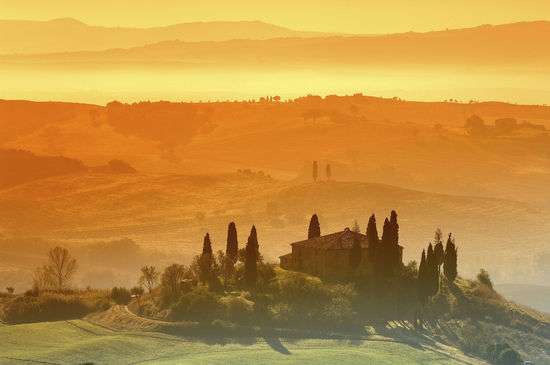 Next comes the endless series of museums, churches, operas, and live music venues that are all ready to amuse you with unique cultural vibes. The place is no short of UNESCO recognized cultural heritage sites, namely Florence, Pisa, San Gimignano, Siena, Pienza, Valdorcia, and last but not least, The Medici Villas & Gardens.
It seems like you are already convinced of Tuscany's intricate value, so why not own a home there? There are plenty of options on the board such as the cities of Massa & Carrara, Lucca, Pisa, Livorno, Grosetto, Pistoia, Prato, Firenze, Arezzo, and Siena, which are all equally impressive and exciting. Choose a city corner, live in the countryside with a historical landscape surrounded, or choose the port city of Livorno, and enjoy sea life.
Italica Homes
Italica Homes have been helping people with choosing an ideal home for their retirement years since 1996. The 24 years of experience rightly understands your needs and can accurately pinpoint the best match for your post-retirement life.
Whether it a far-flung area or a crowded street, we guarantee to offer you quality services in buying your dream home. We also specialize in buying homes, so if you are considering an option that is not on our list, we will make it available for you.
How it works?
1. Communicate your requirements over a cup of coffee
Expats travel to Tuscany for different reasons. Some look for permanent residence while others awe for a holiday villa. Tell us yours so that we may offer you an affordable option befitting your budget.
We know every town and corner of Tuscany. Therefore, we hold professional advice to guide you about the local trends, and the living costs.
2. Negotiate the Options
Dwelling in Tuscany is an experience of a lifetime, but have you decided on the type of accommodation? Do you want an apartment by the bustling streets of Italy, or do you aspire to live in a cottage pictured in a pacifying country setting?
We specialize in selling all kinds of homes including villas, farmhouses, cottages, and holiday homes. We take pride in an expanded network of our services covering even the remotest locations. Name it, and we will arrange it for you.
3. Let's Roll in
Legal documentation starts as soon as a home is finalized on the customer's side. An official binding in the form of a contract is documented, and you are all set to live, enjoy, and adore Tuscany. We offer complete support through our multilingual team with the taxation process until the moment you get settled in the place.
We are always ready to escort you out in any problem faced in the neighbourhood. Stay hooked with the cultural celebrations as we keep poking in to inform you of local events and festivities.
Do not miss out!
Visit the Home page of Italica Homes right now and get to know about our available offers. Place your cursor on the map and choose a place to lodge in. Use our customized research tool to find a home using various filters.
Check out Destinations tab to check out all the inviting places of Tuscany. Check out about their geographical setting and culture. Do not forget to visit our section of recently added properties. It will give you an insight into a variety of homes with distinct locations, amenities, and price tags.
Hit the heart button to add your favourite to the wish list. Are you facing difficulty in navigating a suitable option? Do not worry and catch us in the inbox. We are here to serve you 24/7 and aspire to make your experience a cherishing one.