A Poet Falls in Love with Italy: Goethe's Journey
For almost two years, in the period from 1786 to 1788, the German poet prince Johann Wolfgang von Goethe travelled through Italy. In his work "Italienische Reise" (Italian Journey), based on diary entries from this time, he published his memories of this episode, which was one of the happiest in his life, a good 30 years later. With it, he also established the longing for Italy that still leads many Germans south in his footsteps today, in search of warmth, culture, pleasure and freedom. Liberation was probably also one of the main reasons for Goethe to travel to Italy. The busy man with a wide range of interests, 37 years old at the time, was going through a life crisis. The official duties at the Weimar court bored and tired him, his relationship with the married Charlotte von Stein was unsatisfactory and he suffered from writer's block.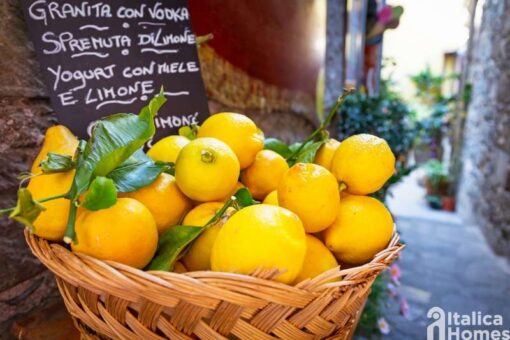 All this ensured that he felt the need for a change of scenery. And what could be more natural than to travel to the country that had been a dream destination for him since childhood? So he prepared his trip, in secret, because no one was to know when and where he was leaving for. On the night of 3 September 1786, without saying goodbye to anyone, he left Carlsbad, where he was taking the cure, by stagecoach. To avoid being recognised and to be able to enjoy Italy without having to account to anyone, Goethe travelled incognito at first. He posed as a painter under the pseudonym Johann Philipp Möller. The journey was originally only supposed to last a few months, but it turned out to be almost two years. Two years in which he experienced a lot, in which he became increasingly relaxed and in which he also discovered sensual, physical love. All this also stimulated his creativity and he began to write again.
"Tuscany is not in Italy, Italy is in Tuscany".
He spent most of his time in Rome, where he lived with his painter friend Johann Heinrich Wilhelm Tischbein and where he also took drawing lessons. However, Goethe travelled all over the country, even as far as Sicily. Tuscany was also not missing on his journey. He was fascinated by the lovely Tuscan landscape, the well-tended fields and the cultural wealth of the cities. Among other places, he visited Florence. "You can see in the city the wealth of the people who built it; you can see that it has enjoyed a succession of happy governments. In general, it is striking what a beautiful and grandiose appearance the public works, roads and bridges have in Tuscany. Everything here is both efficient and clean, use and benefit are intended with grace, an invigorating care can be noticed everywhere". These are Goethe's impressions of Tuscany's largest city, the birthplace of humanism, in the original text.
The poet was also enthusiastic about the smaller but no less impressive Siena, which he also visited. Although he only spent a short time in Tuscany, he was convinced that it united all the beautiful aspects of Italy. This is also indicated by his saying "Tuscany is not in Italy, but Italy is in Tuscany". And what the old Goethe had already recognised, many other visitors after him have convinced themselves of, who, inspired by his writings, set off for "the land where the lemons bloom".