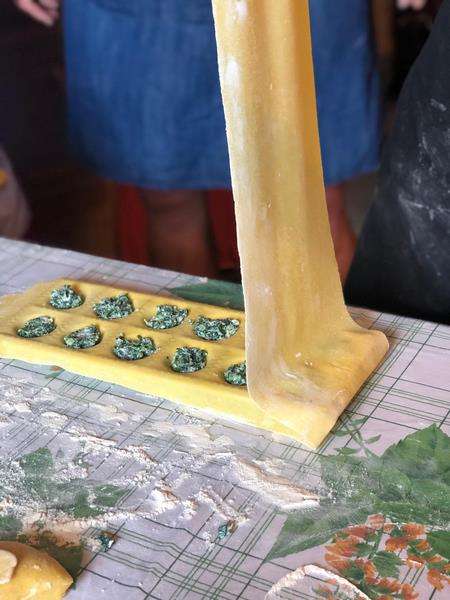 This tradition has been preserved until today. It is characterised by the use of local ingredients and also their cultivation and processing according to traditional methods – for many, the secret of the intense and delicious taste of many Tuscan dishes also lies in this locality and traditionality.
The historical influence is particularly evident in one phenomenon: while bread in all other Italian regions contains salt, typical Tuscan bread is saltless. This is due to the fact that salt became too expensive in Tuscany in the 12th century because of the increase in the salt tax, so it was dispensed with in bread baking. And amazingly, this has not changed until today. Otherwise, Tuscan cuisine is characterised by its diversity: Fish and meat (chicken, beef, game), sausage, ham, cheese, vegetables, fruit, pasta in all variations and lots of cold-pressed olive oil and regional herbs. And they like to drink one of the many excellent Tuscan wines with it.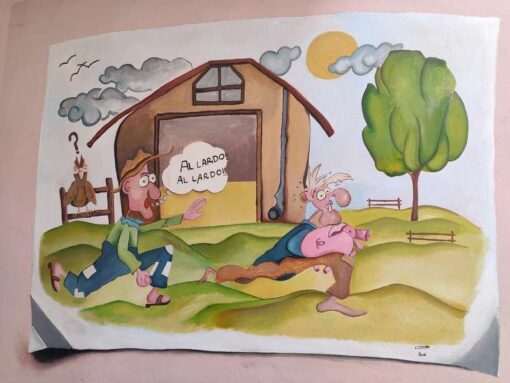 Ribollita and panzanella – the particularly tasty use of leftovers
Among other things, thick, stew-like soups are popular in Tuscany. One example is ribollita, a vegetable stew originally made from leftover vegetables and stale bread and reboiled (which is what the name means). There are many different recipes for it, the main ingredients are usually white beans, black cabbage and onions. As is often the case with stews, ribolitta tastes even better reheated.
The bread salad panzanella, which has its origins in the Middle Ages, also comes from Tuscany. It typically uses stale bread, traditionally dark Tuscan farmhouse bread or ciabatta. In the original preparation, the stale bread is first soaked, then squeezed, crumbled and mixed with the other ingredients. However, if you like it crispier, you can toast the leftover bread beforehand. Otherwise, the panzanella contains fresh tomatoes, cucumbers, onions, optionally other chopped vegetables, herbs (especially basil) and a vinaigrette based on olive oil.
Tasty meat variety
Meat from all kinds of animals and in many different preparations also plays a major role in Tuscan cuisine. In addition to chicken (e.g. pollo alla cacciatore, i.e. hunter's style) or beef (for example the famous bistecca alla fiorentina), there is traditionally also a lot of game (wild boar, roe deer, pheasant, rabbit, etc.) on the table. Tuscany is also known for its delicious sausages, for specialities such as the traditional Colonnata bacon or the fennel salami Finocchiona.
Pecorino Toscano – spicy sheep's cheese with tradition
And as in the whole of Italy, Tuscany also has a great variety of tasty cheeses. Pecorino Toscano is particularly worthy of mention. This sheep's milk cheese with a millennia-old tradition is made from raw milk, which gives it an unadulterated and intense herbal flavour.
Pastries and wine – aromatic specialities for the soul
Tuscan cuisine also has a lot to offer when it comes to sweets. Dry" baked goods dominate, such as cantuccini (double-baked almond biscuits), which are often served with coffee after a meal. Probably the most famous pastry in Tuscany is the flat-like castagnaccio, a spicy chestnut cake that was already baked in the Renaissance.
It goes well with a Vin Santo, a dessert wine from Tuscany. There is no shortage of good wines in Tuscany. Besides the famous ones like Chianti, Brunello di Montalcino or Bolgheri, there are many lesser known ones like the red wines from Carmignano, the white and rosé wines from the Tuscan islands (Elba, Capraia, Giglio) or the wines from Cortona and from the Val di Cornia that are worth trying.